This wedding y'all. So gorgeous, simple, elegant and fun - even in the Memphis summer heat!
I met Leigh Ann in a fun way. My husband got me a gift card to Daniel Shay's Salon and I just booked with the first available. That first available stylist happened to be a very talented one as well as looking for a wedding photographer! We instantly clicked with things outside of that - movies, Shonda Thursday and the love of family. The best thing from that first conversation with Leigh Ann was when I asked how her kids are doing with her getting married (she has a little boy and girl). She said when she told her son he started crying and then asked his mom "I don't want you to move away" (too many Disney movies, maybe?!). Don't worry you'll see some precious photos of him below.
Okay, so the wedding - gorgeous and simple in a beautiful backyard of in Lakeland, TN. The bride did most of the decorating herself with the help of family and friends. My favorite, her hand lettered chalkboard signs for the entry and in place of the traditional "program". Ahh!
The day was full of family, love and of course that Memphis heat, but the best was how Leigh Ann's two children just love Paul, their new dad!
Paul and Leigh Ann even surprised their son with a PopTart cake (as the groom's cake) as it is their son's favorite and he always asks for PopTarts. His face when he saw it - priceless, as they say!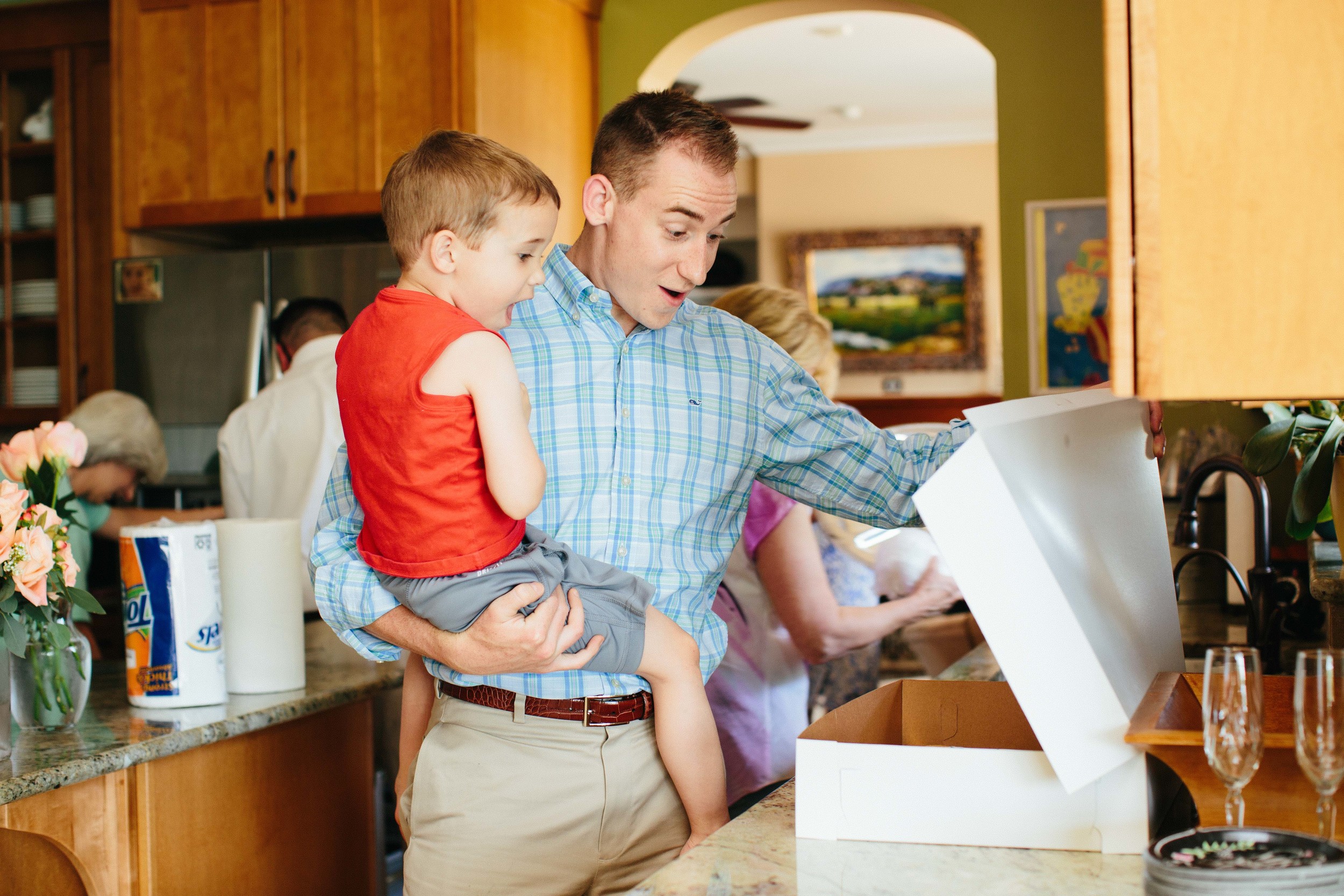 The day was full of some of the cutest kids - family, friends and just adorable little ones!
Of course, Paul and Leigh Ann are just adorable on their own as well - fully in love, fully themselves and so happy! The even did a surprise choreographed dance for their first dance - a slow traditional one that led into a breakdown #love
I'll just let the photos speak for themselves now as I could talk about these two all day! Perfect wedding and one of my favorites!